By Priti Gaikwad | 3 Mins Read | August 4, 2023
Countries across the GCC are witnessing a profound transformation in their financial landscape, driven by a wave of digitalization. In a recent market study by IBS Intelligence, customer expectations are rapidly evolving, with 89% of GCC consumers preferring to conduct their banking online than visiting a branch and 77% accessing digital services at least once a week, and 88% willing to open an account in a digital-only bank.
The transition to a cashless society creates opportunities in the form of mobile wallets, alternative currencies, cross-border remittances, and BNPL, among others. In fact, the UAE is likely to become a completely cashless economy by 2030.
In this blog, we look at the significant change contributors that are disrupting the digital banking landscape in the GCC.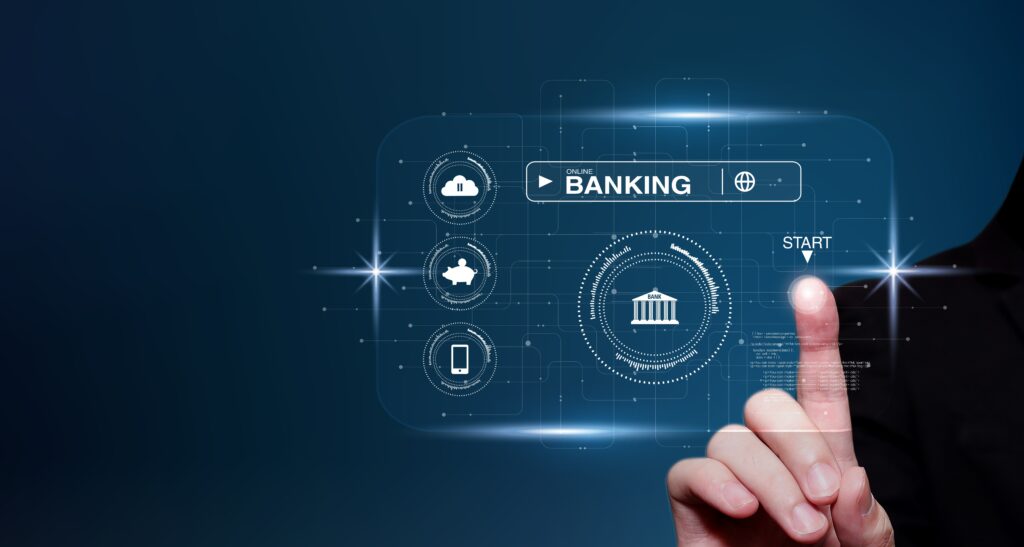 Digital Transformation: The banking industry in the GCC has been gradually moving towards digitalization and technology integration. 2023 this trend is expected to continue, with banks investing in advanced digital solutions, mobile banking apps, AI-powered customer service, and blockchain technology for more efficient and secure transactions.
Fintech Collaboration: Traditional banks in the GCC have been collaborating with fintech startups to enhance their offerings and improve customer experience. Banks increasingly focus on delivering innovative fintech solutions for payments, remittances, and other financial services. These partnerships will likely strengthen in 2023, with the FinTech market in MENA expected to reach a record $3.45 bn by 2026.
Regulatory Changes: Regulatory bodies in the GCC have been working on modernizing the banking sector to encourage competition, innovation, and financial stability. Governments are also playing a pivotal role in accelerating the shift to NextGen banking through regulatory sandboxes, allowing governments to learn about new technologies and shape regulations accordingly. There are currently three sandboxes across the Middle East:
UAE – The Dubai International Financial Centre (DIFC)
UAE – The Abu Dhabi Global Market (ADGM)
Bahrain – CBB's Fintech & Innovation Unit
Regulatory support is a pivotal contributor to the success of FinTechs and continues to impact fast-paced innovation in areas like open banking, data protection, and cybersecurity.
Islamic Banking Growth: Islamic banking has been gaining popularity in the GCC region, driven by the growing demand for Sharia-compliant financial products. The Islamic banking and finance sector is witnessing a technological disruption as the number of Islamic FinTechs increases. Islamic banks are exploring collaborative opportunities within the ecosystem to maximize the potential of emerging technologies such as open banking, blockchain, and artificial intelligence.
Sustainable Finance and ESG: Environmental, Social, and Governance (ESG) considerations have gained worldwide traction in the financial industry. In the GCC, banks may increasingly focus on sustainable finance, offering ESG-compliant investment opportunities and promoting responsible banking practices.
AI and Data Analytics: Artificial Intelligence (AI) and data analytics are poised to play a significant role in the banking sector in 2023. Banks will likely leverage AI for customer personalization, fraud detection, credit risk assessment, and more.
Financial Inclusion: Efforts to promote financial inclusion in the GCC are gaining momentum. Digital or cashless transactions have become a crucial enabler of financial inclusion Banks are also exploring innovative ways to extend banking services to underserved and remote areas, fostering greater financial inclusivity.
Shift in Customer Preferences: The Middle East has a rising Gen Z population (almost 1/4th of the total population). GenZ preferences are thus a significant influencer on the consumer base, resulting in more than 80% of customers preferring online banking. Therefore, banks may need to adapt their offerings and customer service models. Personalization, real-time support, and seamless experiences across digital and physical channels may become more crucial than ever.
The banking landscape in the Gulf Cooperation Council (GCC) region is undergoing a seismic shift. With digitalization taking centre stage, NextGen Banking is redefining the financial sector and paving the way for a new banking era. From mobile banking to digital wallets, and AI-based customer service, the GCC region is embracing change and setting a benchmark for the rest of the world.
Let's take this conversation ahead with senior bankers and hear their vision for shaping the GCC banking landscape. Join us at the Cedar-IBSi Digital Banking, Payments & Lending Summit in Dubai on September 7th, 2023!
See you in Dubai – Sign up!